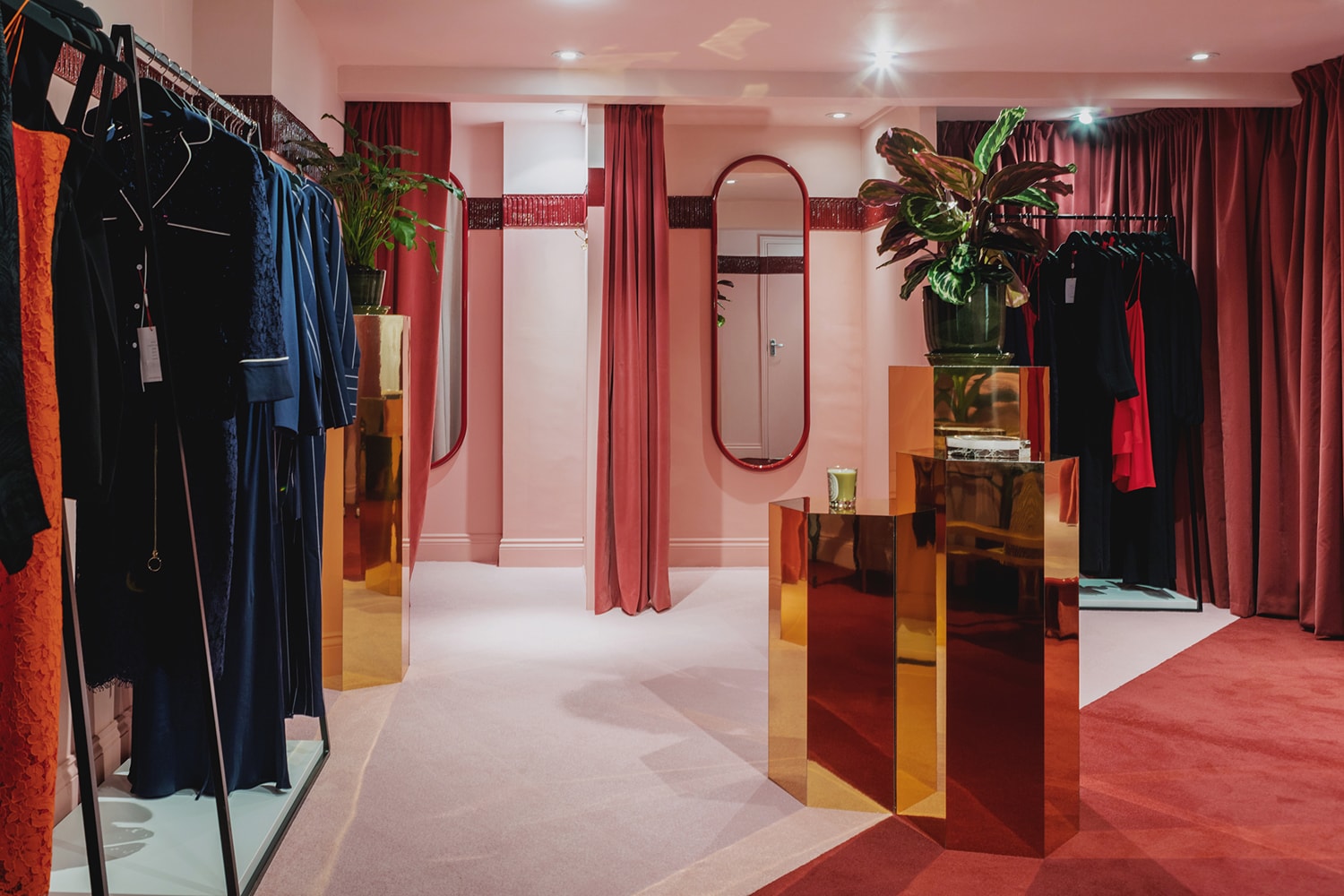 Pop-ups are meant to pop. Temporary in nature and designed to go off with a bang, the best ones play on the idea of exclusivity, novelty, and a get-it-while-it's-hot buzz. Create a run-of-the-mill pop up shop design, and the charm will wear off long before it closes its doors.
So how can you guarantee your store stands out from the crowd for all the right reasons? Here we've rounded up our 5 expert tips on making your pop up shop design pop.
1. Set up the perfect Instagram shot
When it comes to creating a show-stopping pop-up, harnessing the power of social media is vital. As more and more shoppers turn to their networks to share reviews, search for recommendations, and source their entertainment, creating an 'Instagram-friendly' experience is the first step in getting your pop-up noticed. And with seven in 10 millennials using their friends' social media posts to make purchasing decisions, one savvy post can snowball into an avalanche.
So when designing your pop-up, place yourself behind an iPhone lens. What colours are going to really stand out on people's Instagram feeds? What could make an attention-grabbing Boomerang? These are the questions your customers are going to be asking, so make their life easier and set up that iconic selfie for them.
2. Create an on-brand theme
Just because your pop-up is temporary, doesn't mean you can abandon consistency. The best pop-up experiences are new, fresh and exciting, but also characterised by an on-brand theme that runs through every design element.
Having an overarching theme makes it easier to direct your visual merchandising, marketing strategy, and retail design, leaving customers with a clear idea of what makes your pop-up special. As well as considering the seasons, why not get creative when coming up with ideas. Is there a unique aspect of your brand's heritage you can highlight through your pop-up? Or an element of the zeitgeist that you can riff off?
3. Take risks with design
Whereas a permanent store might be limited by visual identity guidelines, the temporary nature of a pop-up means you can afford to take risks with pop up shop design. This is your opportunity to test out new ideas, get creative with materials, and be brave with colours. When aiming for design disruption, just remember that functionality is still important. Your customers are looking for something new, but they also want an intuitive shopping experience.
4. Think experiential
Pop-ups are a playground for experiential retail. As highly curated spaces, they give retailers the freedom to focus more on crafting unique experiences than offering an overload of choice. And that's exactly why shoppers love them.
So when designing your pop-up, remember to focus on the experiential aspect. Incorporating technology – whether it be as complex as an interactive screen like the one JUSTSO used for Rolls Royce's pop-up at Harrods, or as simple as a photo-booth – is a great way of encouraging customers to up close and personal with your brand.
5. Location, Location, Location
Pop-up shops have popped up everywhere, from abandoned warehouses and shipping containers, to rooftops and beaches. In fact, the very nature of pop-ups means you can take them pretty much anywhere.
The question of where you should take yours depends on your brand. For some companies, setting up shop in a novel location can be a hit; for others, creating a pop-up within a larger store is a great idea. Just make sure the location fits into your branding – and don't be afraid of embracing juxtaposition.
Pop-ups might be popping up everywhere, but that doesn't mean yours is destined to go unnoticed. Make a splash by creating something that's as Instagrammable as it is experiential, all while remembering the importance of location and consistency. Perfect all those elements and your pop up shop design is guaranteed to stand out from the crowd.