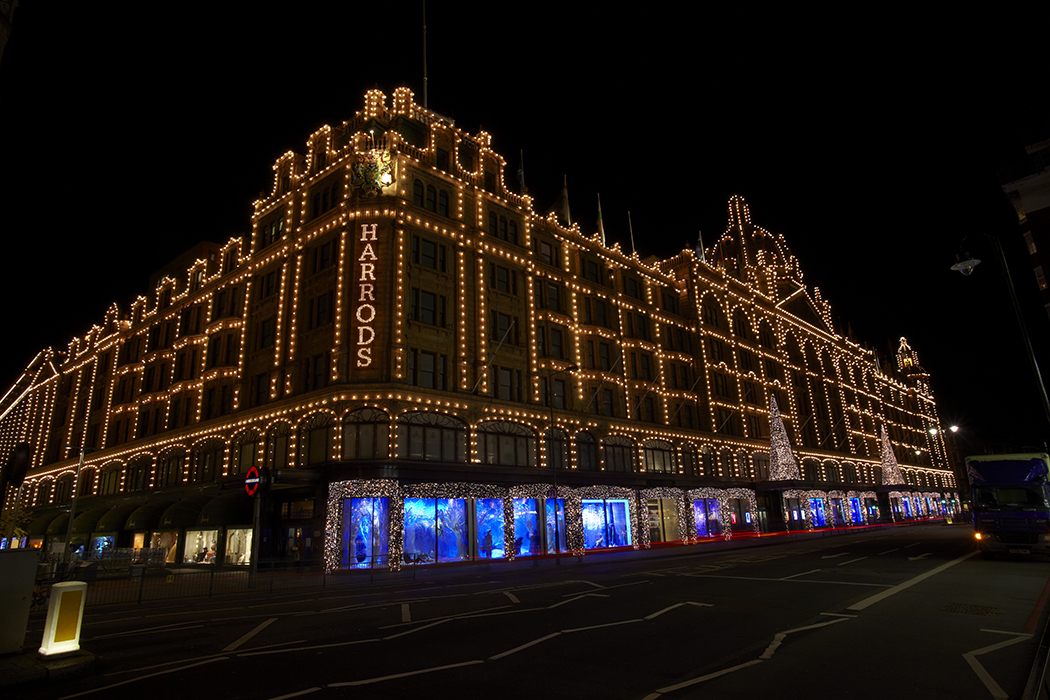 More than 200 years after the first department store opened in London, luxury retailers are facing a new catalogue of challenges, but also opportunities. Changing consumer habits, evolving tech, and economic restraints have all played their role in shaping a new age for the department store – one where transcendent retail and smart design are key.
In their latest report, GlobalData and retail architects Sybarite explores the challenges and opportunities department stores face in providing creative retail solutions for a shopping experience fit for the 21st century. Here we give you the highlights.
The human touch
In an age of hyper-convenience, luxury retailers have to offer something that can't be bought online – the human touch. According to Lucie Green, worldwide director at the Innovation Group, department stores will use "dynamic pricing, on-the-spot offers and value-added services" to create completely tailored shopping experiences. It's something that Harvey Nichols has already leveraged in the form of its Black Book app, which hooks shoppers up with their favourite stylist, both in-store and online.
Bespoke storytelling
At JUSTSO, we already know the power of exhibitions for luxury brands. And it seems their success is set to continue, with the Sybarite Report predicting that bespoke storytelling will become a key way for luxury retailers to define their unique locale in the next few years. Gucci has even used opened its own museum in Florence, which showcases the brand's most iconic pieces.
Community meet serendipity
Service and serendipity have moved to the top of Millennial's shopping list. For luxury department stores, this means turning spaces into community hubs with the spotlight on local brands. This is where pop-ups come into their own. Offering the opportunity to bring together indie brands with Instagram-worthy design, pop-up stores are set to become a permanent feature of the most successful department stores.
Transcendent retail
The success of a department store can no longer be measured in footfall. Transactional websites, AI, and data-optimised technology are fast becoming an essential part of the retail architecture for luxury retailers. Online brands like Farfetch are investing in these technologies to capture customer data, in turn allowing them to create meaningful experiences in-store and online.
Enriching experiences
Department stores are switching onto the fact that shoppers want to switch off. "In a digitally saturated, always-on world, physical retail is finding new creative retail solutions to engage the consumer," says Chris Sanderson, cofounder of The Future Laboratory. "The power of this lies in creating experiences that enrich people's time, so that you're not always just focused on pushing shallow consumption." With the majority of consumers still viewing shopping as entertainment, it makes sense to invest in a retail experience that rewards and nurtures.
The future lies in the past
The Sybarite Report paints a picture of luxury retail that is as tech-focused as it is traditional. Personal touches, serendipitous moments and bespoke storytelling are, after all, creative retail solutions that luxury department stores were built on. It was Harry Gordon Selfridge who told us: "A department store should be a social centre, not merely a place for shopping." With experience at the heart of the new age of luxury, his words are more pertinent than ever.
Download the full Sybarite Report here.