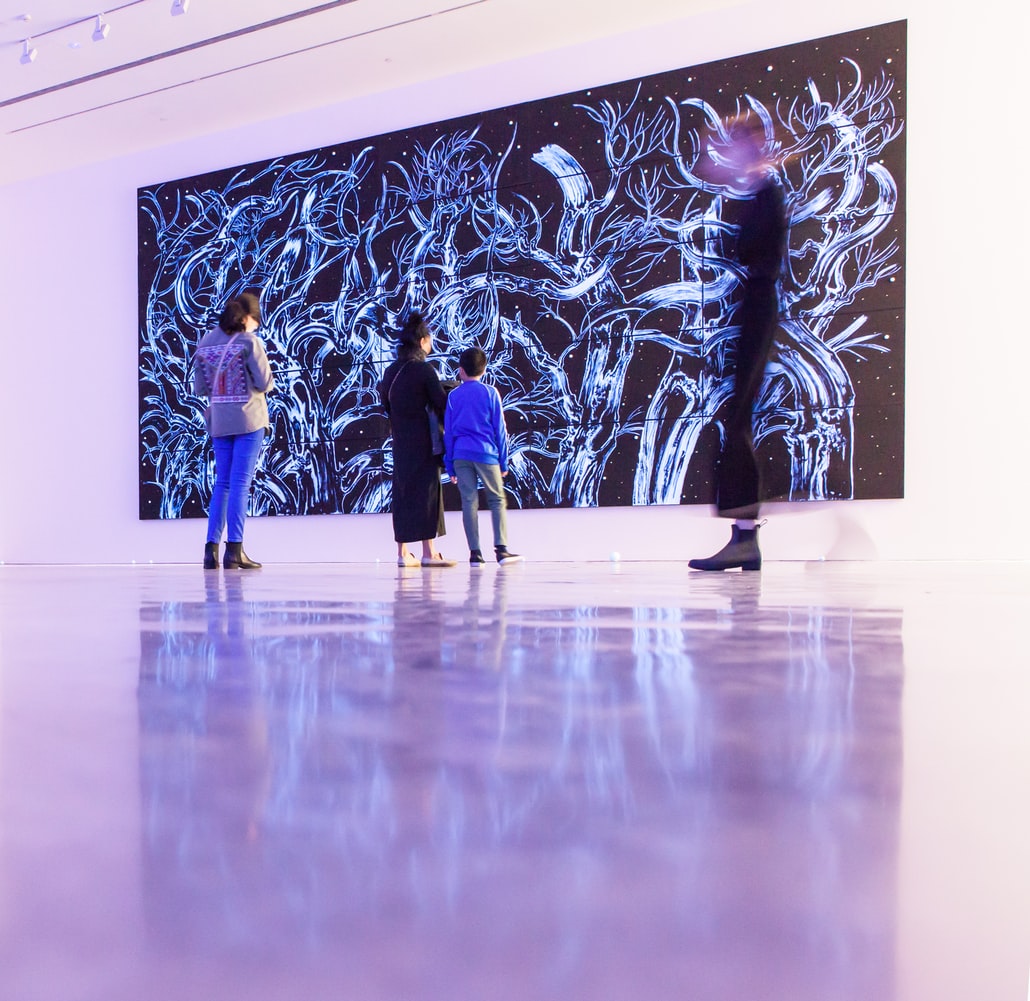 luxury retail design and art curators have a lot in common. And it's not just that both jobs are about far more than making things look pretty. Storytelling, experience and creativity are central to the work of an art curator – aesthetics are only one part of the equation.
With Eye On Eye Design reporting that designers are increasingly leaving their luxury retail design positions to work at prestigious art galleries, it's clear that the worlds of design and curation overlap in more ways than one. Here, we explore what pop-up designers and art curators can learn from each other – and why a symbiotic relationship between the two can be so powerful.
Storytelling is at the heart of experience
Like the best pop-up experiences, the most powerful exhibitions tell a story. This ability to weave narrative into often disparate objects, forming them into a unique collection, is what ties retail designers and curators together. The best examples of storytelling in retail can often be found when both these worlds collide. Take Chanel. The fashion house's ongoing Mademoiselle Privé pop-up exhibition is continuously finding new ways to peel off the mystique of the brand, offering up secrets from the archives.
The 2015 iteration of the exhibition combined haute-tech with archival material to tell the story of how the house comes up with its high-level ideas. Designed to be used alongside the Chanel app, the exhibition experiments with new ways of storytelling, making sure to keep direct sales out of the picture. "I'm convinced that digital is the most powerful way to stay connected with our customer,' explained Chanel's president of fashion Pavlovsky. 'For me, this notion of e-service is much more powerful than e-commerce."
Design is often about finding the best way to showcase a masterpiece
It can be easy for luxury retail designers to be blinded by the idea that the space itself space should be the star of the show. Art curators, on the other hand, have always known that it's the art that people want to see. This means learning how to use design to showcase the art, while still creating a unique, immersive experience.
Once again, Chanel is a great example of how to do it right. Focusing solely on its most iconic product, Chanel No 5, the pop-up experience put the perfume at its core, from using the signature shade of red to commissioning furniture inspired by the shape of the bottle. This pop-up was a far cry from the minimalist interiors of a gallery, but it used the same principle that applies to showcasing a masterpiece – let the art do the talking.
There's more than one way of seeing
Just as the luxury retail design landscape has evolved to become a web of digital touchpoints, activation events, and pop-up shops, the art gallery visitor's journey has become complex. With so much technology at their fingertips, curators are creating exhibitions that are increasingly multi-media, multi-channel and multi-sensory. But as with designing pop-up experiences, with greater choice comes greater responsibility – and the challenge is to create a journey that uses these resources mindfully.
Grace Wales Bonner's exhibition at the Serpentine Gallery in January 2019 is the perfect example of how all the senses can come together in a powerful experience. Drawing upon the images and rhythms of rituals and ceremonies from all over the world, Wales Bonner moved across time and space by bringing these references into dialogue with one another. The result of rigorous research into multiple geographies and temporalities, the multi-sensory exhibitions culminated in the presentation of her Autumn/Winter 2019 collection. Working as both curator and designer, Wales Bonner expertly shows how art and retail can merge to form unique, immersive experiences.