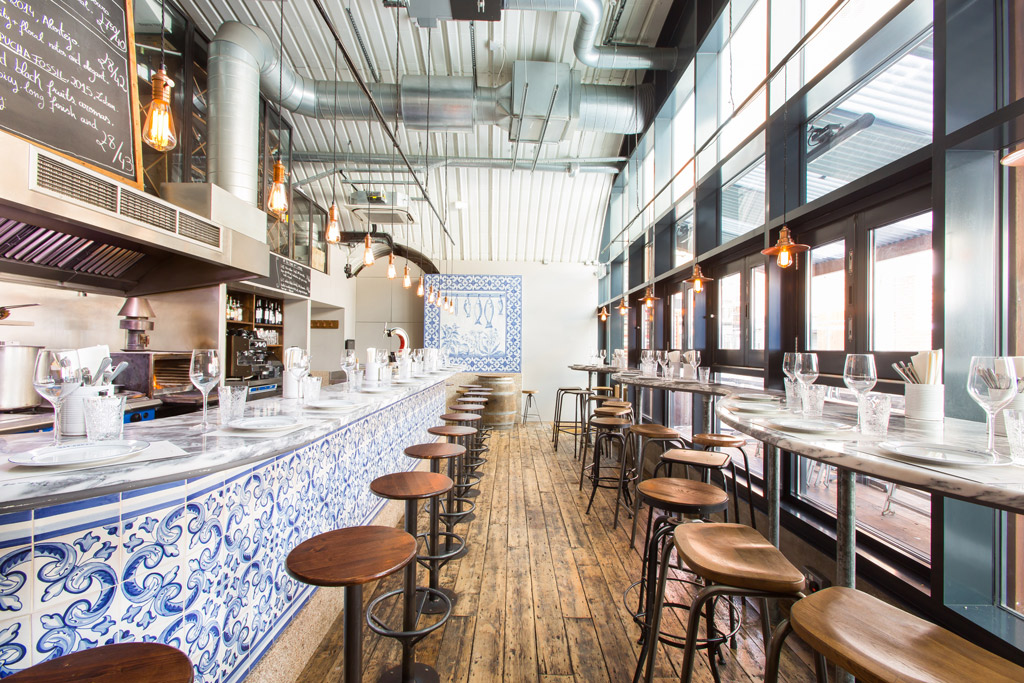 Food pop-ups aren't a new phenomenon. Take speakeasies, fish and chip vans and the theatrical impresario Jim Haynes, who started hosting supper club Sunday lunches for up to 120 people in his Paris apartment more than 30 years ago. Pop-ups with thought-provoking creative retail solutions have long provided a great opportunity to engage customers, regardless of their location.
Yet in the past decade, they've exploded in popularity. And it's not just chefs, restaurants and food brands that are benefitting from the boom. Luxury retailers are also using pop-up food events to nurture conversation, craft on-brand multi-sensory experiences, and connect with customers in new ways. And they're doing it in seriously exciting ways. Here's how pop-ups are transforming the hospitality and retail industry and paving a new path for retail design.
Food and connection
We all know the power of food to bring people together, but it hasn't always been easy for brands to capitalise on its marketing potential. With experiential pop-ups, however, that's all changing. Montreal design studio Lambert & Fils is a great example of how non-native food brands are bringing conversations to the pop-up table. The studio launched a six-day pop-up cafe for Milan design week that showcased the "raw but refined" materials they use in their designs, while encouraging organic conversations around a (beautifully designed) table.
"This is the past and the present," reads the studio's introduction to the project. "Because after all, food is the oldest way to socialise and to host is to celebrate. This is not an Instagram wall, or photo-booth. In a sense, this is the anti-digital."
Bringing retail to life through food
Nothing symbolises the coming together of retail and hospitality like a pop-up restaurant where everything is for sale. At The Manzoni, diners can shop for furniture straight from their table. "The idea is that everything is for sale, so table settings, through to candle holders, glassware, furniture, absolutely everything will be available to buy," explains Tom Dizon press officer Jessica Strutt. The Milanese restaurant is the perfect example of how brands can use food to bring their products to life. The power of creative retail solutions through food and beverages is more forward-thinking than ever, this angle of trade for many, provides a commercial sound opportunity to operate with a 'lean' business model.
Of course, 100-cover restaurants aren't the only way to invite food into a brand's story. This Easter, Faberge collaborated with Ritz to create a limited edition edible Eggs Fabergé dish, inspired by jeweller Peter Carl Fabergé's iconic Mosaic Egg of 1914.
Creating multi-sensory pop-ups
The best pop-ups channel the soul of a brand into a multi-sensory experience, so it makes sense that taste should be invited to the party. But what does a paint matching brand taste like? For Pantone, it's vibrant orange Aperol spritzes, rich chocolate-topped eclairs and 17-1547 Ember Glow espresso, all consumed under the Monaco sun. Pantone's pop-up cafe had become a summer sea-side regular in the microstate, illustrating how brands can use pop-ups to create perfectly curated multi-sensory experiences.
Food pop-ups aren't reserved for food brands. As a visual merchandising agency, it's always exciting to explore the potential of food to evoke a brand's heritage, connect with new customers, and create unforgettable experiences. Creative retail solutions is in our DNA and JustSo have supported many brands to elevate their business through exceptional pop-up shop design.