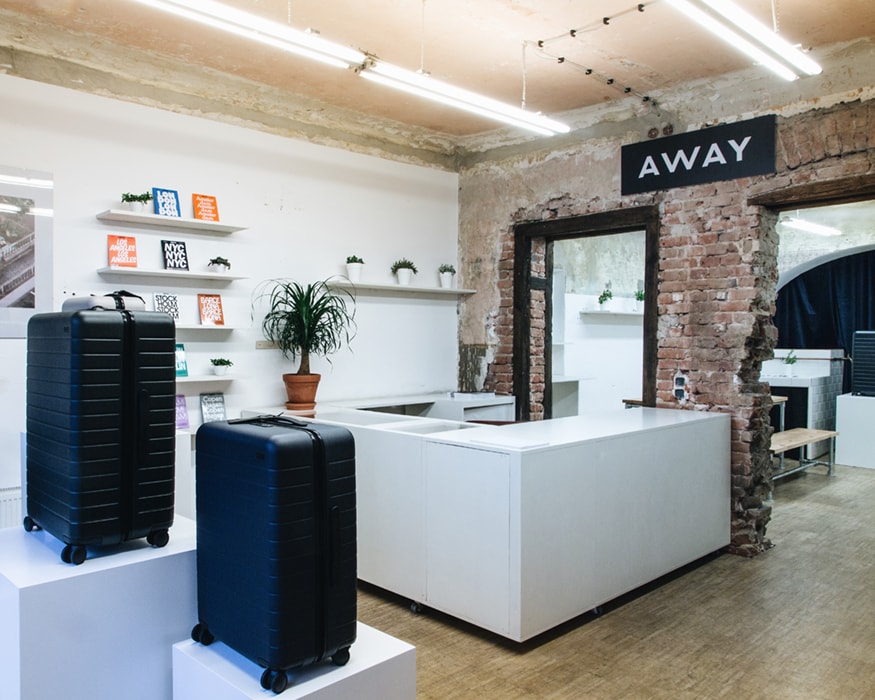 Away: Berlin Pop-Up, Germany
JUSTSO Created a Pop Up Shop Design for Away in Berlin. Berlin, is the place to be for start-up businesses in Europe, because it has developed a young cultural demographic. Making it the perfect location for direct-to-consumer lifestyle luggage brand Away.
Torstrasse, Mitte, is a very popular location for retail and was the chosen location for the pop-up. We took the industrial space with exposed bricks, and set it against clean white fixtures. We took the approach of viewing the pop up shop design as a gallery for the suitcases, which was then complemented by supporting third-party products and framed campaign imagery.