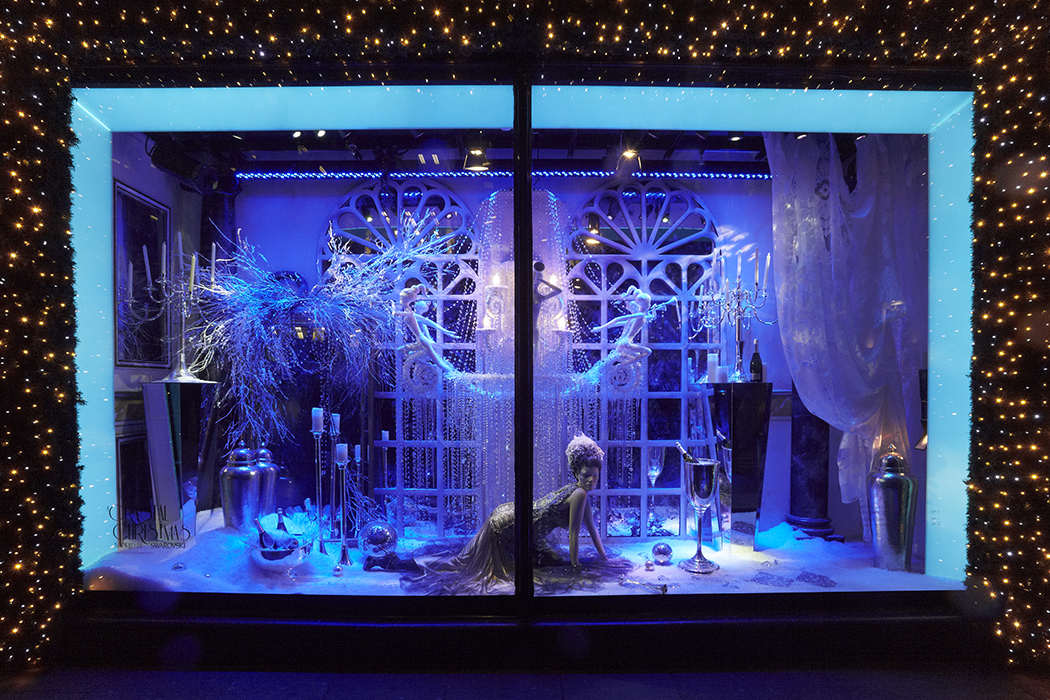 Swarovski: Harrods Christmas 2011
For the first time ever, Harrods and Swarovski will be joining force this Christmas to dazzle shoppers with a Christmas theme to rival all others. 'A Crystal Christmas inspired by Swarovski' will see Swarovski team up with Harrods which is renowned for its original Christmas themes and iconic window display design, to bring shoppers an exclusive range of limited edition luxury gifts for 2011.
On 5th November, Harrods will unveil the spectacular window display design that will evoke an enchanted crystal forest. Customers will be invited to visit this unique and exclusive winter wonderland and experience The World of Swarovski. This fantasy backdrop will be home to many of the exclusive and limited edition Crystal Christmas products which will be showcased in an imaginative and inspiring setting. Highlighted in the the central windows on the ground floor will be the exclusive Swarovski Christmas Boutique.